Non-executive Directors
Non-executive directors are appointed by the Trust's Council of Governors on a four year fixed-term contract. They are either residents of the local community, or King's patients. They bring a wide range of skill and experience to the organisation.
Collectively, they provide strategic guidance, support and challenge to the Trust to ensure it meets its objectives.
Charles Alexander, Chairman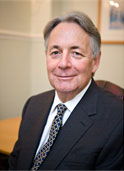 Charles Alexander has been Joint Chairman for Guy's and St Thomas' and King's College Hospital NHS Foundation Trusts since December 2022. He is former Chair of both the Royal Marsden NHS Foundation Trust and the Royal Marsden Cancer Charity, roles he held between 2016 and 2022.
Charles has had a long and distinguished career working at board level across a number of different sectors, including the roles of Managing Director of international corporate and project finance at NM Rothschild, and President of GE Capital Europe. He is currently Chairman of VIVID Housing, a leading Housing Association and Housing Development Company in southern England, a role he has held since July 2021.
Charles has also served on a number of other boards including at the English National Opera and as the Lead Non-executive Director at the Department of Culture, Media and Sport. He is a strong supporter of the arts, and chairs The Countess of Munster Musical Trust and the musical charity Opera Rara. He spent 6 years volunteering with Trinity Hospice, providing support to patients and families at the end of life, and he was made a CBE in 2022 for his services to culture and health.
Jane Bailey, Deputy Chair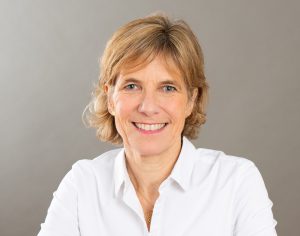 Jane joined the Trust in July 2023 as Deputy Chair. She brings six years' experience on the Board of University Hospital Southampton (UHS), during which time she served as Deputy Chair and Senior Independent Director during the period covering the COVID-19 pandemic, and briefly as interim Chair. During the pandemic, she led the testing programme across Hampshire and the Isle of Wight and was pivotal in establishing a procurement collaboration between two acute Trusts in Hampshire.
Jane started her career as a management trainee at the pharmaceutical company GlaxoSmithKline, having graduated from King's College, London University with a degree in Human Environmental Studies. There she became senior commercial vice president, gaining experience of a broad range of disease areas across different regions of the world. Jane specialised in leading global research and development teams in the formation of strategies to bring new medicines to patients. For five years she ran her own strategy development consultancy working across a breadth of healthcare organisations. In 2017, Jane gained an MSc in public health, with distinction, at King's College, London University, where she focused on how to ensure the public are engaged in development of healthcare services and how social theories can help inform effective disease prevention and management.
Dame Christine Beasley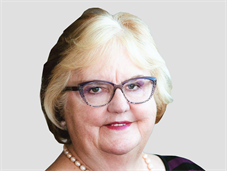 Dame Christine Beasley has held senior roles across the NHS in a career spanning 50 years. This includes being appointed Chief Nursing Officer at the Department of Health, a position she held from 2004 to 2012.
She has extensive experience of driving positive changes in clinical practice, as well as overseeing major organisational change and development.
Nicholas Campbell-Watts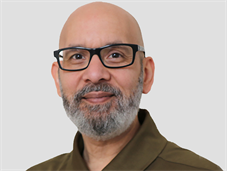 Nicholas Campbell-Watts has spent much of his career working with people and communities experiencing multiple and complex health and social care challenges linked to mental health, learning disabilities, homelessness, or offending. He has predominantly worked at a senior level in the voluntary sector. He currently works for Certitude, a charity that supports people across London who have learning disabilities, autism, and mental health needs.
Nicholas has a track record of involvement in system and organisational change and transformation, and has previous experience as a Non-Executive Director at Lambeth NHS Primary Care Trust. He has lived and worked in south London for over 30 years and currently lives in Lewisham. He is married with three children.
Professor Jonathan Cohen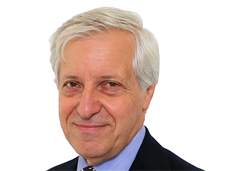 Professor Cohen completed his medical degree at Charing Cross Hospital Medical School in 1975 and has worked in the NHS in the field of infectious diseases for over 30 years, becoming Chair and Head of Department at Hammersmith Hospital and Imperial College School of Medicine. His research interest is severe bacterial infections and he has an international reputation for his work in helping to develop new forms of treatment for sepsis and septic shock.
He was the founding Dean of Brighton and Sussex Medical School, which has already provided over 700 new doctors to the NHS. He has also served as member or Chair for a wide range of national and international bodies, and spent five years as Editor-in-Chief of the International Journal of Infectious Diseases. He is currently President of the International Society for Infectious Diseases, a trustee of Arthritis Research UK and member of the Scientific Advisory Board of the Lister Institute.
Professor Yvonne Doyle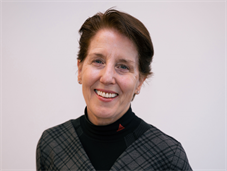 Professor Yvonne Doyle is currently the NHS Medical Director for Public Health, leading the public health national function within the NHS. Her most recent roles were Medical Director & Director of Health Protection in Public Health England (2019 to 2021), and PHE Regional Director for London (2013 to 2019). Yvonne has acted as Statutory Adviser to two Mayors of London. She qualified as a doctor and has worked for over 30 years in senior roles in the NHS and the UK Department of Health, and in the academic and independent sectors.
She has acted as an adviser to the WHO on Healthy Cities and continues to take a research interest in urban health and the environment.
Simon Friend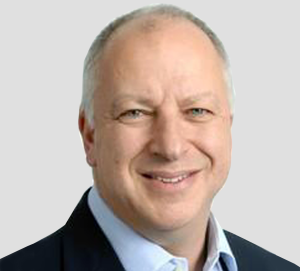 Simon Friend has a strong background in finance and audit, including as a chartered accountant and former partner at PricewaterhouseCoopers LLP (PwC). He has a thorough understanding of governance, and board experience across a range of sectors.
Simon is also a non-executive director at Guy's and St Thomas' NHS Foundation Trust, where he chairs the finance, commercial and investment committee. Prior to that, he was a NED at Royal Brompton and Harefield NHS Foundation Trust.
Simon also holds several roles at non-NHS organisations including as a trustee at Jewish Care, a charity providing residential and day care facilities, and as a member of Council at the Royal Academy of Arts.
Akhter Mateen
Akhter Mateen is a former Chief Auditor of Unilever. He retired from Unilever in Dec 2012. In his 29-year career he has held high-level finance roles in Pakistan, Bangladesh, the UK, Latin America, South East Asia and Australasia. Since 2014, he has held non-executive roles in various public, private and not-for-profit organisations. He is currently a Non-executive Director of CABI – a not-for-profit international development organisation, a Trustee of Malala Fund UK – focusing on 12 years of free, safe and quality education for girls around the world, and a trustee of Developments in Literacy (DIL) UK – a charity contributing to the education of the underprivileged in Pakistan. He has an MBA in Finance.
Professor Richard Trembath, Senior Vice President and Provost (Health) of KCL and Executive Director of KHP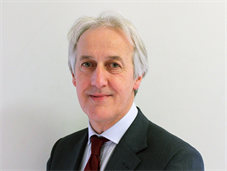 Professor Trembath completed his medical degree at Guy's Hospital Medical School in 1981. He is a Clinician Scientist internationally recognised for sustained contributions to medical science through the development and application of genetics and genomics to an enhanced understanding of the pathogenesis of rare and common human disease. He has championed translational bio-medical research and provides leadership for academia in the UK and beyond. His research interests include the identification and characterisation of genes and the molecular pathways underlying a range of human common and rare disorders.
Currently he is the Executive Dean at the Faculty of Life Sciences and Medicine, King's College London, and Professor of Medical Genetics. From 2011 to 2015 he was Vice-Principal for Health at Queen Mary University of London and a non-executive director at Barts Health NHS Trust. He was a founding Director of the National Institute for Health Research Comprehensive Biomedical Research Centre in association with Guy's and St Thomas' NHS Foundation Trust. He is a Fellow of the Academy of Medical Sciences and a former Senior Investigator for the National Institute of Health Research. He joined the King's Board in December 2016.