Volunteering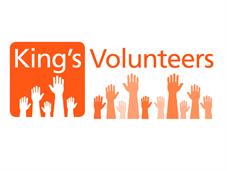 Volunteers provide practical help to patients and visitors, complementing the work of paid staff across the Trust. They do not carry out clinical work or do work experience.
King's Volunteers are not directly involved in patient care but help provide extra support. They come from all walks of life and represent the diversity of the communities that we serve. All are dedicated to making our hospitals a little friendlier and more comfortable for everyone.
Our volunteers are based at King's College Hospital in Denmark Hill, Princess Royal University Hospital (PRUH) in Bromley, Orpington Hospital and Beckenham Beacon.
Who can volunteer?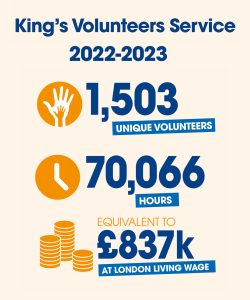 Our volunteers are confident and enthusiastic people. The minimum age to volunteer is 16 and our current volunteer base ranges from 16 to 88. Seventy-two per cent are from a Black, Asian or minority ethnic background. To volunteer you need to be able to display some key personal qualities such as empathy and the ability to listen and observe. You also need to be reliable, a self-starter, and show initiative and attention to detail.
We ask you to give us at least three hours of your time a week for at least six months, so please consider whether you can realistically fit this commitment in with your other responsibilities. There is the possibility of volunteering in the evenings or at weekends but please note these are our busiest times and if you are able to volunteer between 9 to 5, Monday to Friday, there will be more opportunities for volunteering.
We do not offer any short-term volunteering opportunities that can only be done over the summer.
Local residents
Applicants must live locally to our hospitals. We welcome residents of the London Boroughs, as well as Surrey and Kent for our Princess Royal University and South Site hospitals.
UCAS applicants
We are happy to accept students who wish to volunteer to enhance their UCAS applications. However, please note that our primary focus is our patients and the delivery of our service to the highest possible standards. This supersedes referencing for UCAS applications. If you are volunteering to support a UCAS application, please begin the process in plenty of time. Please do not apply later than July. We cannot guarantee later applicants will have started to volunteer and delivered the requisite hours for us to be able to give you a reference.
Why volunteer?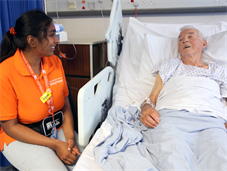 There are lots of reasons why people choose to become a King's Volunteer, including:
you enjoy helping others and want to play a role in improving patient and visitor experience
you want to give something back to King's after you or a family member have been treated here
you want contribute to your local community
you want to use the role to demonstrate your existing skills and further your personal development
you want to put to good use the skills and experience you've gained over your lifetime
you are completing the Silver and Gold Duke of Edinburgh award
you are thinking about career choices, and are thinking of joining the health and social care sector. But volunteering should not be seen as work experience.
Volunteer roles
The following roles are currently available across our sites.
Admin volunteers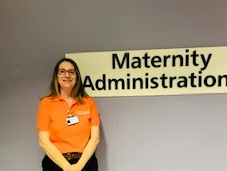 Assist staff with general administrative duties ranging from data entry, filing, answering phones and taking messages to befriending patients who need support during their visit at the hospital.
"It is rewarding to see how the NHS works from the inside. I enjoy communicating with patients and being helpful to staff, allowing them to carry on with their own work." Natasha
Emergency Department (ED)
Play a crucial role in supporting vulnerable patients in a fast-paced environment. Volunteers provide emotional reassurance and practical support to ensure the best possible patient experience during a stressful time.
"It's fast-paced, you don't know what's going to happen next. You have to think on your feet. You really do feel part of the team." David
Mealtime support
The nutrition and hydration of our patients is one of our most important responsibilities as it is key to aiding recovery. Provide friendly encouragement and company during mealtimes to raise patient morale and ensure they feel supported on the ward. Work alongside staff to support patients to eat and drink, and improve their overall experience.
Meeter and greeter
You will be the first point of contact at the hospital. You will meet and greet patients, family members and visitors to the hospital and help make their visit as smooth as possible. As a meeter and greeter, you have the opportunity to make someone's first experience of King's a good one.
Outpatient support
Support patients with signing in, befriending and guiding patients and visitors to different departments.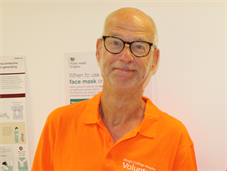 "It is the volunteer's job to be a calming influence, be a good listener and to try to be as helpful as possible in attending to a patient's needs.
You have total support from the NHS staff and they are really pleased that you are helping. Volunteering improves your self- confidence and esteem as you develop new skills and knowledge. There is a feel good factor when you finish your shift as you feel that the difference you have made is important however small and you have been contributing to a cause you care about.
I would recommend volunteering, especially in Outpatients, for the reasons above – it certainly will enhance your life." Tim
Pets As Therapy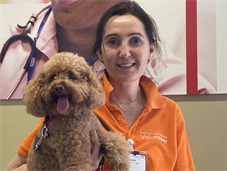 We have a partnership with Pets As Therapy which enables us to have PAT registered volunteers and their dogs visit our hospitals and bring a smile to those patients who need it most.
"It's a delight to visit David Marsden ward with Alfie. He brings many smiles and is an instant ice-breaker. He loves visiting and so do I." Alejandra
Social club volunteer
Help to keep patients engaged by being a listening ear and having them join in with fun activities on the ward. Volunteers are provided with instructions and supplies for crafting projects including origami, flower making, paracord keychains and card making. Learn new skills and empower patients to do the same.
Meet our volunteers
The best way to find out about volunteering at King's is from our volunteers:
How to apply
Thank you for your interest in volunteering with us.  Use this link to apply to volunteer, it takes you to our online application portal.
It will take about 20 minutes to complete the application. You will not be able to save the application, so you will need to finish it in one go.
We require a parental consent form to be completed for applicants under 18. Once complete, we will liaise directly with the applicant about their application, progress and volunteering.
Should you require any additional support with completing the application form please contact the relevant site team, details can be found below.
This flowchart provides further information about our onboarding process.
Did you know?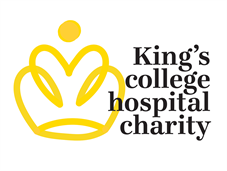 King's Volunteer Service is significantly funded by the King's College Hospital Charity and we would not be able to deliver on improving patient, visitor and staff experience without their ongoing financial contribution. To find out more about the charity and how you can support, please visit their website.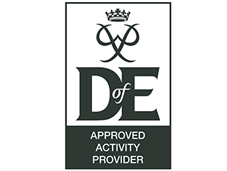 We are a Duke of Edinburgh award (DofE) Approved Activity Provider. This means young people completing the Silver and Gold DofE award can count time spent volunteering at the Trust towards the volunteering part of their DofE award.
Further queries
Email: [email protected]
Tel: 020 3299 5510