Our charities
Although hospitals are funded through the NHS, there is always a need for extra money to provide an even better service to patients. King's would not be one of the UK's top teaching hospitals without the generous donations we have received over the years.
We want to keep improving patient care through research, advancing medical developments, and new facilities. We can only do this with your help.
All our charities welcome your contribution. Whether you take part in fundraising events, donate, or become of a volunteer helper, you can be sure your time, skills or money are put to good use.
King's College Hospital Charity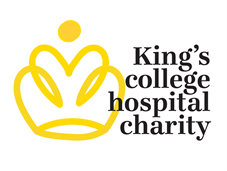 King's College Hospital Charity help us improve the experience of patients and their family and friends.
The charity supports initiatives across the Trust that:
improve health
prevent people from becoming ill
improve diagnosis, treatment and care.
Find out more and donate to King's College Hospital Charity
Friends of King's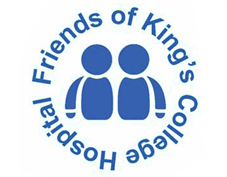 The Friends of King's charity was set up more than 100 years ago.
It provides amenities and comforts for patients and staff at the Trust, as well as medical aids and teaching equipment.
Find out more and donate to the Friends of King's
Partner charities
Our partner charities generously donate funds for extra equipment and support research projects.