Equality, Diversity and Inclusion
Our commitment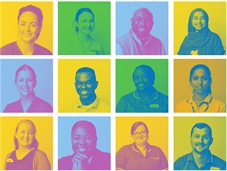 At King's we are proud of our diverse workforce and the strength that gives us to provide compassionate care to all of our patients. We are fortunate to employ a workforce that represents the population we care for, and are open to the value of differences in age, disability, gender reassignment, marital status, pregnancy and maternity, race, sex, sexual orientation, and religion or belief.
In our 2021 Trust strategy, 'Strong Roots, Global Reach', we demonstrated our commitment to diversity, equality and inclusion by making it one of our four headline ambitions in our BOLD vision (brilliant people, outstanding care, leaders in research, innovation and education and diversity, equality and inclusion at the heart of everything we do).
Our Roadmap to Inclusion 2022-24 will shape the strategic direction of the Trust's equality, diversity and inclusion (EDI) function over the next three years. It will ensure we turn our ambitions into real, meaningful improvements for colleagues, patients, and everyone connected to King's. An easy read version of the Roadmap is also available.
Our Tackling Health Inequalities brochure showcases some of the incredible projects underway across King's services that are aimed at addressing disparities in access, experience and outcomes for our diverse local communities.
We expect our leaders to actively champion EDI, and will equip and support them to do so. We will address inequalities across our services, strengthen our partnerships within the community, and ensure we meet our social and environmental responsibilities. We proudly champion diversity and inclusion at King's, and act decisively to deliver more equitable experiences and outcomes for our patients and staff.
We ensure our recruitment, training, promotion, and disciplinary procedures and policies are sensitive to these differences. We believe we have an obligation to do this as a public sector organisation, and we think that doing so makes us better able to treat our patients, as well as making King's a better place to work. To find out more please read:
Our work is guided by the values of the Trust: we are a kind and respectful team. We expect everyone who works for King's to treat people in ways which reflect our values. They set a clear standard of what you can expect while you are cared for by King's.
Our vision, which applies to staff, patients and patients' families, is to be 'effortlessly inclusive', putting EDI at the heart of everything we do. To realise that vision, we are committed to:
Leading the way by developing our culture and skill: We will build a culture that champions EDI. We will support and develop our people to provide compassionate and culturally competent care to our patients and each other.
Tackling health inequalities: We will be proactive in anticipating the diversity of our patient needs and will respond to them to ensure we achieve the best outcomes.
Being an anchor in the community: We will take our social and environmental responsibility seriously, addressing the socioeconomic determinants of health.
Building community partnerships: We will improve the reach of our organisation and grow our standing in the community through local partnerships.
For more information about our vision, please read our strategy for 2021-26.
An award-winning approach
Following the launch of our Roadmap to Inclusion we have been recognised in
a number of
national awards.
Better Society Awards
Commitment to the Local Community winner, 2023
This Better Society Award was in recognition of our new model for community engagement. This is being piloted as part of our Health Inequalities Programme
.
National Diversity Awards
Diverse Company of the Year nominee, 2023
The prestigious National Diversity Awards aim to showcase the best of British diversity
. We have
been shortlisted
from over 90,000 other inspiring people and businesses. The winner will
be announced
in September 2023.
Inspiring Workplaces Awards
Top 50 employer 2023
How we embed EDI
Our staff networks
As part of our commitment to being 'effortlessly inclusive' and putting EDI at the heart of everything we do, we have five staff network groups that represent and advocate for staff:
Inter Faith and Belief Network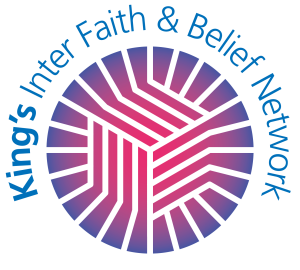 The Inter Faith and Belief Network supports staff on matters relating to their religion, belief or life philosophy and celebrates the rich diversity of religions and belief amongst staff. The network advises on Trust policy and procedure in order to ensure equity for those of different religions, belief or life philosophy. Contact the network on [email protected]
King's Able – staff disability network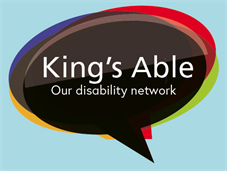 King's Able has been developed to help improve the experience of staff with a disability working at King's. The aim of the group is to provide a consultation forum to present, discuss and improve issues that may affect members of staff with a disability. Contact the network on [email protected]
King's and Queers – LGBTQ+ network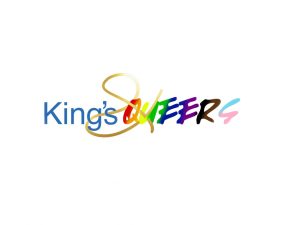 King's and Queers is the staff network for all LGBTQ+ staff and allies. The network comes together to celebrate identities, advocate for LGBTQ+ staff and patients, maintain an accepting, open and understanding community, and to make positive changes within the Trust. Contact the network on [email protected]
Race Ethnicity and Cultural Heritage (REACH) Network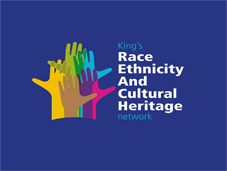 The REACH Network aims to create an inclusive culture and environment at King's to ensure all staff are able to thrive. The group strives to raise the importance of the cultural diversity agenda and facilitate improvement across the Trust. Contact the network on [email protected]
Women's Network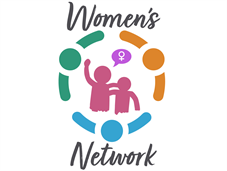 The Women's Network is the staff network for women and allies. The network aims to raise the profile of women at King's, including equity of career development, addressing the gender pay gap, empowering females, and creating a supportive, aspirational and motivational space for female staff of all levels and at all stages of their careers. Contact the network on [email protected]
Disability Confident Employer
We have signed up to be a Disability Confident Employer, which means we: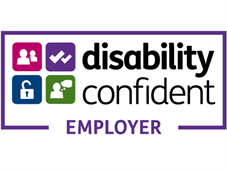 have undertaken and successfully completed the Disability Confident self-assessment
are taking all of the core actions to be a Disability Confident Employer
are offering at least one activity to get the right people for our organisation and at least one activity to keep and develop our people.
Partnerships and collaboration
One of the key actions for us to achieve our ambition of putting EDI at the heart of everything we do is building community partnerships. We are committed to improving the reach of the Trust and growing our standing in the community through local partnerships.
The EDI team work with a number of key partners for the Trust, including King's Health Partners and King's College Hospital Charity to share best practice and work together to review inequalities in healthcare.
We also work with local community organisations including Lambeth Together, One Bromley and the South East London Integrated Care System. This collaborative way of working is key in promoting equality and diversity for our patient population. It ensures that our patients will have the best outcomes through joined up care that meets the full range of their health needs. As part of that commitment, we are making equality and human rights everyone's business within the Integrated Care System.
We also actively participate in the pan-London Equality, Inclusion and Diversity Forum to share best practice, discuss challenges, and explore issues in both employment and healthcare.
Contact us
The EDI team is available Monday to Friday 9am to 5pm, except for Bank Holidays and can be contacted here on [email protected].