Executive Directors
Our Executive Directors are responsible for the operational management of the Trust.
Professor Clive Kay, Chief Executive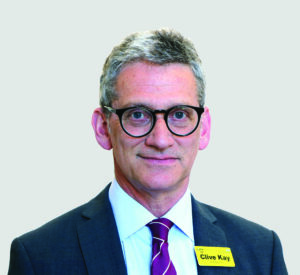 Professor Clive Kay joined King's as Chief Executive in April 2019. Clive has extensive clinical and leadership experience, and prior to taking up his position at King's he was Chief Executive at Bradford Teaching Hospitals NHS Foundation Trust from January 2015. Previously he was Clinical Director of Radiology (2001-2006) and subsequently the Medical Director (2006-2014) at Bradford.
Prior to working at Bradford, Clive was a Visiting Associate Professor of Radiology at the Medical University of South Carolina. He was a Member of Council of the Royal College of Radiologists, and former Chairman of both the Royal College of Radiologist's Scientific Programme Committee and the British Society of Gastrointestinal and Abdominal Radiology. He is currently a Fellow of the Royal College of Radiologists and a Fellow of the Royal College of Physicians of Edinburgh. Clive is also lead Chief Executive for the South East London Acute Provider Collaborative.
Beverley Bryant, Chief Digital Information Officer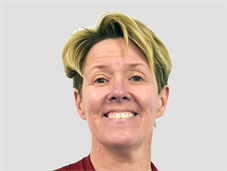 Beverley joined King's College Hospital and Guy's and St Thomas' NHS Foundation Trusts as Chief Digital Information Officer in September 2019.
Prior to this, she worked as Chief Operating Officer for System C Healthcare. Previously, Beverley has held a number of senior leadership roles within the NHS. She was Director of Digital Technology for NHS England and Improvement, and Director of Performance and Improvement (NHS Leeds/Mid Yorkshire Hospitals NHS Trust). She has also held senior health-related roles as Managing Director for Capita Health, and Chief Information Officer for the Department of Health.
Tracey Carter MBE, Chief Nurse and Executive Director of Midwifery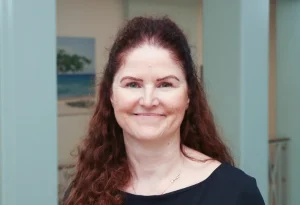 Tracey Carter joined the Trust in June 2023. Prior to this she worked at West Hertfordshire Teaching Hospitals NHS Trust, where she has been Chief Nurse and Director of Infection Prevention and Control since 2014.
Tracey has over 30 years' experience as a nurse, and has held several other senior nursing positions, including Deputy Chief Nurse at Barts Health. In May 2019, Tracey received a prestigious Chief Nursing Officer award, and in 2020 she was appointed a Member of the Order of the British Empire (MBE) for her nursing leadership and services to the NHS.
Angela Helleur, Site Chief Executive (Princess Royal University Hospital and South Sites)
Angela joined the Trust in September 2023 as Interim Site Chief Executive for Princess Royal University Hospital and South Sites and was made substantive in the role in November 2023. She joined the Trust from the South East London Integrated Care Board (ICB), where she was Chief Nursing Officer. Angela has 40 years' experience in the NHS having trained as a nurse in Exeter and a midwife at King's.
She was previously chief nurse, chief operating officer for Lewisham and Greenwich NHS Trust, and also held senior leadership roles in acute providers, a Strategic Health Authority and NHS Improvement.
Julie Lowe, Site Chief Executive (King's College Hospital)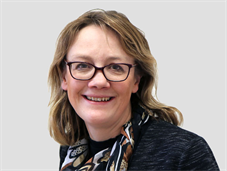 Julie joined the Trust in October 2020 as Interim Site Chief Executive for the King's College Hospital site and was made substantive in the role in April 2021. Julie joined the NHS in 1992 as a national NHS management trainee. She has worked in hospitals in London, Yorkshire and Hertfordshire in a variety of positions, including nine years in Chief Executive roles. Prior to joining King's, Julie spent three years as Programme Director for the South East London Integrated Care System.
Dr Leonie Penna, Chief Medical Officer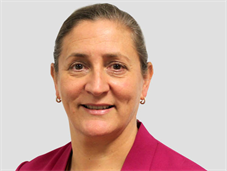 Leonie joined King's as a Consultant Obstetrician in November 2003, with an interest in high-risk obstetrics and fetal medicine. She became Acting Chief Medical Officer in February 2020 and the appointment was made substantive in April 2021.
In 2010, Leonie was appointed Clinical Director for Women's, and when King's joined with the Princess Royal University Hospital in 2013, her role was cross-site. She became a Divisional Medical Director in 2017 in the newly formed Urgent care, Planned care and Allied Clinical services. Prior to her roles at King's, she was a Consultant at Epsom and St Helier University Hospitals NHS Trust and St George's University Hospitals NHS Foundation Trust. Throughout her leadership roles, Leonie has remained an active clinician with involvement in both postgraduate and undergraduate education.
Mark Preston, Chief People Officer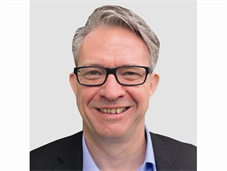 Mark joined the Trust as Chief People Officer in September 2021.
Mark was previously Executive Director of Organisational Development and People at Surrey and Sussex Healthcare NHS Trust, a role he held for five years before joining us here at King's.
Mark brings significant experience to the role, having worked at a number of secondary and tertiary providers across London, including a previous period at King's where he was Associate Director of Human Resources.
Lorcan Woods, Chief Financial Officer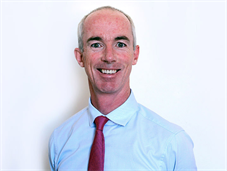 Lorcan joined King's in July 2018. He has overall responsibility for the Trust's financial strategy. This includes the development and delivery of the Trust's financial plan and ensuring that effective financial management and control is maintained across the organisation.
Lorcan was a board director at Four Seasons Health Care; an investment held by the private equity firm Terra Firma, where he also held a number of board positions in the healthcare, renewable energy and infrastructure sectors. Prior to this he worked in senior roles at Unilever internationally.