Kingfishers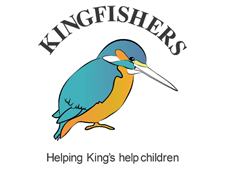 Kingfishers was founded in 1935 to encourage children to raise money for their local hospital. Today we work closely with hospital staff to help improve facilities for child patients at King's College Hospital, to make hospital a better place for children. Our committee members are all parents; we are all local.
We organise an annual programme of fundraising events including a quiz night, open garden, carol singing and wreath making. We are also supported by several local schools and encourage involvement from children and young people within the King's patch.
What do we fund?
We aim to make children's stays a little more bearable. We aim to bring some humanity and light relief into kids' lives when they're going through stressful, scary or uncertain times.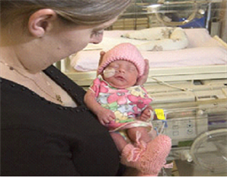 For the Neonatal Intensive Care Unit, we've supplied baby nests to provide some respite for parents and comfort for newborns, breast pumps and parent packs, feeding pillows for mums learning to breastfeed, and fibre-optic lights, incubator covers, bubbles and mats for babies in long-term care.
Over on the paediatric wards, we've supplied craft materials, board games, books, jigsaws, games consoles and wall-mounted TVs. We fund books and equipment that can help teach kids about their condition. We fund fold-away beds for parents who are desperate to be with their child. We have also helped to decorate rooms and wards, to make the environment appear a little less sterile.

We have spent £3,000 on specialist books about grief for children whose parents or relatives are seriously ill in intensive care, to help guide and comfort them.
In 2016 we funded a ChargeBox for the Children's Emergency Department (ED). Unplanned visits to ED are stressful, so being able to keep phones and devices charged helps reduce the anxiety of hospital visits. The ChargeBox is used around 1,100 times every month.
We've also funded therapeutic chairs for brain-damaged children, which are vital for their rehabilitation, and help them learn basic life skills.
Contact us
To apply for funding or to find out more about our fundraising events and activities, please contact us via the Friends of King's:
Kingfishers
c/o The Friends of King's College Hospital,
King's College Hospital
Denmark Hill
London SE5 9RS
Email [email protected]
Kingfishers is a sub-committee of the Friends of King's College Hospital.
Reg. Charity No: 207328