Starting at King's
We want your first few weeks and months with us to go as smoothly as possible, so you can get on with what you do best and we can chart your progress and development.
Your first day at King's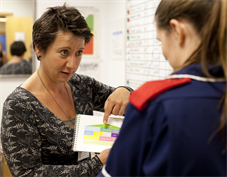 Your line manager will usually contact you the week before you start to confirm what time to arrive and where to meet.
In most cases, they will also co-ordinate what happens on your first day, introducing you to your team, helping you to find your way around the hospital and ensuring that you have all the information you need to do your job.
Inductions
Everyone who joins us takes part in our induction programme. It is part of your mandatory training and introduces you to King's and how we work, as well as giving you essential employment-related information.
Local inductions: new staff, current employees who have been appointed to other positions at King's and medical staff who are rotating through different specialties will have a departmental induction. It covers things like local procedures, facilities, key contacts, risks and risk management.
Corporate inductions: all new staff also have a corporate induction. It covers key information such as the Trust's aims and objectives, policies, procedures, and health and safety.
Buddy Scheme
All new staff are entitled to a buddy or mentor as part of their induction, to help them settle in more quickly at King's. Your manager will talk to you about this in your first few days.
Appraisals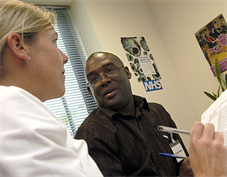 During your local induction period, your manager will explain more about your job role. Once you are settled in, they will also set objectives with you.
Your progress will then be evaluated at your annual appraisal meeting. You will be expected to show evidence and/or a description of how you have met your objectives and worked within the King's Values.
You will also discuss your training and development needs and plan with your manager how these can be met. This may include attending courses and taking qualifications, or you may feel that job shadowing someone, attending meetings or belonging to a journal club will meet your needs.