Mr Richard Gullan
Consultant Neurosurgeon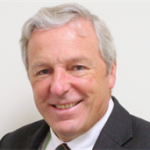 Year Qualified

1977

Qualifications

BSc, MB BS, FRCP, FRCS

Specialty

Neurological / Spinal Surgery
Special Interests
Management of brain tumours
Spinal neurosurgery
Biography
Mr Gullan qualified at St. Bartholomew's Hospital, London. He undertook neurosurgical training in Cambridge, Edinburgh and London prior to being appointed in 1998 as Consultant Neurosurgeon to the SE Thames Regional Neurosurgical Unit at the Brook Hospital, which was amalgamated with the Guy's/Maudsley Unit to create the King's College Hospital Neuroscience Centre in 1995.
Throughout his career he has been very involved with introducing and developing new spinal surgical techniques, ranging from percutaneous disc surgery to complex spinal fixation procedures. Cervical disc surgery has been a special area of expertise and internationally he pioneered the first use of interbody cage fusion techniques and has been involved in disc arthroplasty since its early introduction.
In the field of neuro-oncology he was the first UK neurosurgeon to introduce a multi-disciplinary neuro-oncology clinic almost 25 years ago and this has now become established practise throughout the UK. He continues to take a very active role in multi-disciplinary team working and helps link the neuro-oncology and complex spinal services for cranio-vertebral disorders with the skull base team.
His enthusiasm to encourage team working in neurosurgery has extended to the Independent sector and he was a co-founder of SNS Associates 8 years ago which in 2013 amalgamated with the London Neurosurgery Partnership (LNP) to create a unique partnership of eleven consultant neurosurgeons all having their NHS base at the King's Neuroscience Centre. He continues to passionately embrace the concept of close cooperation and development in "Clinical Neurosciences" and particularly enjoys clinical and operative teaching.
Currently he is the Vice Chairman of the Consultant's Committee.
Related services