Equality, diversity and inclusion in the workplace
Our commitment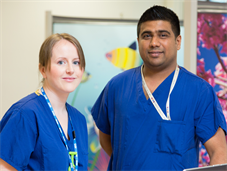 At King's we are proud of our diverse workforce and the strength that gives us to provide compassionate care to all of our patients. We are fortunate to employ a workforce that represents the population we care for, and are open to the value of differences in age, disability, gender reassignment, marital status, pregnancy and maternity, race, sex, sexual orientation, and religion or belief.
We ensure our recruitment, training, promotion, and disciplinary procedures and policies are sensitive to these differences. We believe we have an obligation to do this as a public sector organisation, and that doing so makes us better able to treat our patients, as well as making King's a better place to work. To find out more please read our information about how we report and measure EDI.
Our vision, which applies to staff, patients and patients' families, is to be 'effortlessly inclusive', putting equality, diversity and inclusion (EDI) at the heart of everything we do. To realise that vision, we are committed to:
Leading the way by developing our culture and skill: We will build a culture that champions EDI. We will support and develop our people to provide compassionate and culturally competent care to our patients and each other.
Tackling health inequalities: We will be proactive in anticipating the diversity of our patient needs and will respond to them to ensure we achieve the best outcomes.
Being an anchor in the community: We will take our social and environmental responsibility seriously, addressing the socioeconomic determinants of health.
Building community partnerships: We will improve the reach of our organisation and grow our standing in the community through local partnerships.
For more information about our vision, please read our strategy for 2021-26.
Disability Confident Employer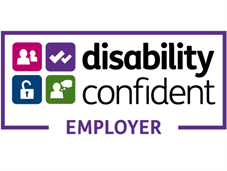 We have signed up to be a Disability Confident Employer, which means we:
have undertaken and successfully completed the Disability Confident self-assessment
are taking all of the core actions to be a Disability Confident Employer
are offering at least one activity to get the right people for our organisation and at least one activity to keep and develop our people.
Our staff networks
As part of our commitment to being 'effortlessly inclusive' and putting EDI at the heart of everything we do, we have three staff network groups that represent and advocate for staff:
Black, Asian and Minority Ethnic (BAME) Network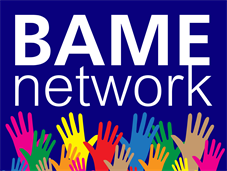 The BAME Network aims to create an inclusive culture and environment at King's to ensure all staff are able to thrive. The group strives to raise the importance of the cultural diversity agenda and facilitate improvement across the Trust. Contact the network on [email protected].
King's Able – staff disability network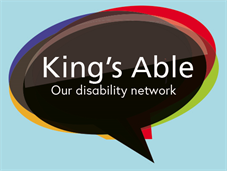 King's Able has been developed to help improve the experience of staff with a disability working at King's. The aim of the group is to provide a consultation forum to present, discuss and improve issues that may affect members of staff with a disability. Contact the network on [email protected].
King's and Queers – LGBTQ+ network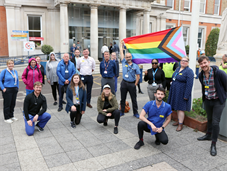 King's and Queers is the staff network for LGBTQ+ staff and allies. The network comes together to celebrate identities, advocate for LGBTQ+ staff and patients, maintain an accepting, open and understanding community, and to make positive changes within the Trust. Contact the network on [email protected].