Young patients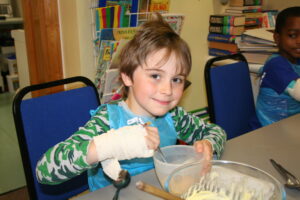 We are home to one of the UK's leading centres for children, the Variety Children's Hospital@King's. Designed with children and their carers in mind, every year it treats and cares for more than 40,000 sick children.
Located in Cheyne Wing on King's main site, we have a dedicated critical care centre, a day care unit, a busy outpatient department and four inpatient wards: Lion, Princess Elizabeth, Rays of Sunshine, and Toni & Guy.
The King's Schoolroom is a safe, friendly environment where young patients can keep up with their schoolwork, have fun and relax.
Our Play and Youth Team provides specialist therapeutic and holistic services to support babies, children and young people.
To find out more read our welcome booklet.
King's specialist children's services
You can use our site to find out more about our specialist services for young patients (under 18 years), including: