Transport strikes – information for patients
30 August 2023 - We plan to run all patient services as normal during the planned industrial action this week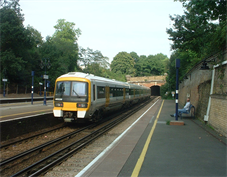 Drivers' union Aslef and the National Union of Rail, Maritime and Transport Workers (RMT) have announced that planned industrial action will take place this week. This will impact rail travel on Friday 1 and Saturday 2 September.
If the strikes go ahead, we recognise that some patients and visitors are likely to experience difficulty accessing our hospital sites.
We would like to reassure patients and visitors that hospital services will continue as normal during this period. If you have an appointment, please attend the hospital as planned – there is no need to contact us. If the strikes do go ahead, and you think you will be unable to attend, please contact our teams using the number on your appointment letter. We will do our very best to help you.
We would urge all patients and visitors to our hospitals to plan your journey in advance, and to use alternative methods of transport. The roads will also be busier, so if you are planning to drive, please allow extra time for your journey. It is also important to stress that car parking for patients and visitors is extremely limited at our hospitals.
Thank you for your support and co-operation.