Super Saturday operating at King's combats patient waiting lists
03 May 2023 - Urology staff are reducing the backlog for non-emergency surgery caused by the COVID-19 pandemic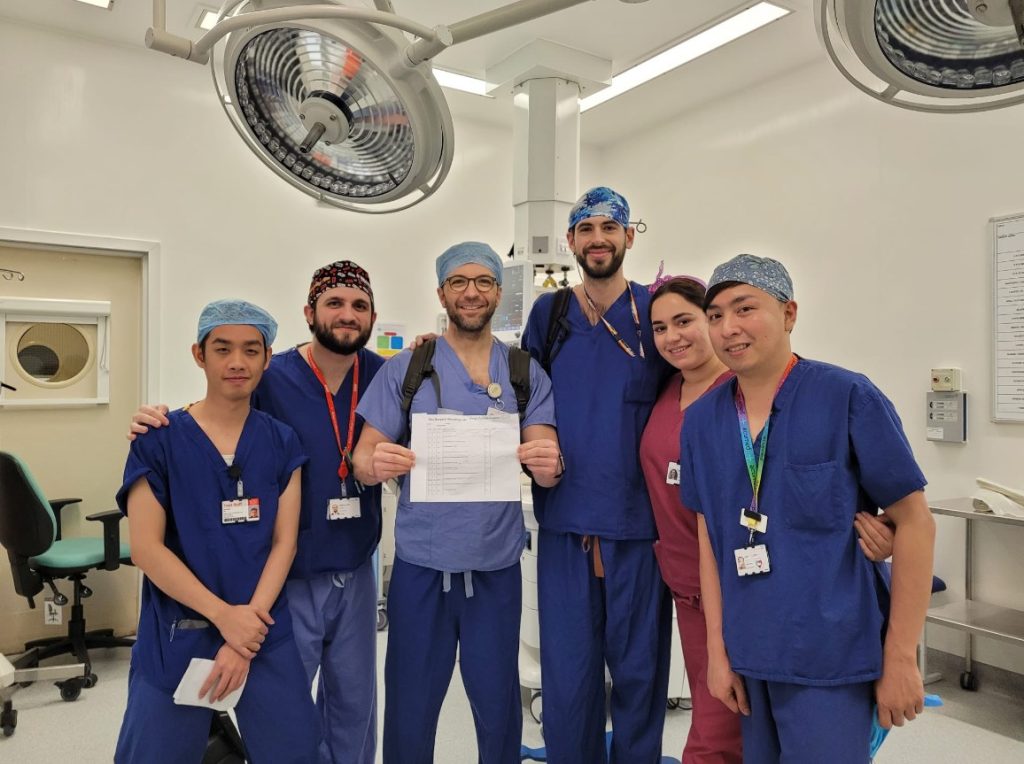 The urology team at King's has been pulling out all the stops in order to see as many patients as possible safely and efficiently with high intensity theatre (HIT) lists on Saturdays.
HIT lists focus on one type of procedure at a time, minimising delays, so that many patients can have their treatment in one day. Helping to cut long waits for urology patients, HIT lists reduce the time between each operation, and bring down the backlog of people waiting for routine treatment.
Mr Thomas Newman, Urology Registrar at King's, explained: "HIT lists involve a lot of intensive, careful planning to make sure we can see patients in a streamlined manner on the day of their surgery. It wouldn't be possible without the hard work of a dedicated multidisciplinary team. But when we are able to roughly double the number of non-urgent procedures we would normally perform in a month, it is certainly worth the effort."
The urology team have been running HIT lists on Saturdays throughout February 2023, focusing on patients both the Princess Royal University Hospital and King's College Hospital who have been waiting many months for surgery.
Mr Thomas Newman added: ""Our HIT lists have meant that we've been able to treat up to 14 patients in a day, some of whom have been on waiting lists for over 18 months. Our Super Saturdays will also lead to a reduction in other waiting lists, as we now have greater capacity for cancer and urgent operations during our usual operating days."