Study led by King's shows benefits for people living with chronic kidney disease
15 November 2023 - Exercise and lifestyle management app research led by King's College Hospital could help improve kidney patients' physical and mental health.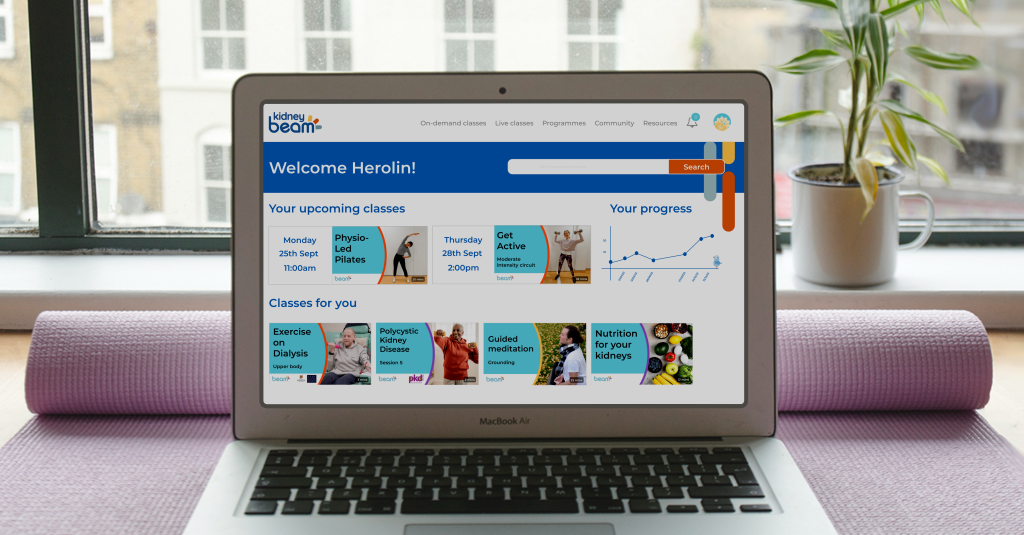 Research recently published in The Lancet Digital Health by Dr Sharlene Greenwood, Consultant Physiotherapist at King's College Hospital NHS Foundation Trust, has shown that patients with chronic kidney disease (CKD) who used the Kidney Beam exercise and lifestyle management app had improvements in mental health, the ability to self-manage their condition, and physical function when compared to patients who did not access Kidney Beam.
The team at King's College Hospital worked with Beam (a digital exercise, education and well-being platform for people with chronic health conditions) to launch the kidney specific programme after it became clear that patients would not be able to access physiotherapy appointments during the COVID-19 lockdown.
Dr Greenwood commented: "We know that low levels of physical activity are linked to poorer outcomes in CKD. Also, this is the first time that a randomised controlled trial has shown that the mental health-related quality of life of people with CKD can be improved by an online physical activity programme; we are delighted that Kidney Beam is now scientifically proven to benefit this at-risk group."
To find out more, visit Kidney Research UK.