Robert Turner Award for King's professor
21 May 2021 - Professor Stephanie Amiel has been recognised for her incredible contribution to diabetes research and education by the charity Diabetes UK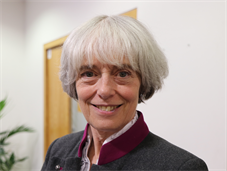 Stephanie Amiel, Professor of Diabetes Research at King's College Hospital, has been presented with the Robert Turner Award for Research Impact 2021. The award honours her significant role in revolutionising our understanding of low blood sugar, and her dedication to improving diabetes education.
During her career, Professor Amiel led the team that performed the first successful islet transplant in the UK in 2005, an important step forwards in working towards a cure for type 1 diabetes. She was also a crucial member of the team that created the DAFNE educational programme, which has helped tens of thousands of people with type 1 diabetes across the UK manage their blood sugar.
Professor Amiel is also a founding member of the International Hypoglycaemia Study Group, which helped to establish clinical definitions of hypoglycaemia, helping more people avoid dangerously low blood sugar levels.
Professor Stephanie Amiel said: "A clinical academic career is demanding but also great fun, and the joy of discovery is its own reward. But ultimately, the dream of every researcher is to have their research make a difference, and that my peers and my community think that I have been able to achieve this is just wonderful."