Our approach to moving out of lockdown (step 4)
14 July 2021 - Important measures will still be in place across our hospital sites from Monday 19 July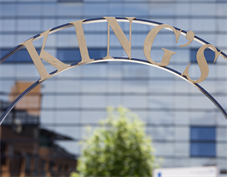 On 5 July 2021, the Government outlined step 4 of the roadmap out of lockdown. These changes will take effect from 19 July. However, due to the nature of our work and treating some of the most vulnerable patient groups, it is vital that we limit the spread of COVID-19 in our environments and protect our patients and those around us.
Therefore, a range of important measures will still be in place across our hospital sites from Monday 19 July:
The Trust will continue to require the use of face masks in all areas of the hospital where appropriate social distancing cannot be maintained. This will include all public spaces, such as entrances and corridors. This will apply to our staff, patients, visitors and contractors at all times. To keep our patients, visitors and each other safe, our staff will continue to wear appropriate Personal Protective Equipment (PPE) in clinical areas.
COVID-19 remains very much with us and in order to help stop the spread, social distancing will continue to be applied in clinical and communal areas across the Trust, as far as is practicable. Screens will continue to be used at reception and clinic desks.
Please help us to limit the spread of coronavirus and protect each other by wearing face masks at all times when on our sites and observing our social distancing guidance.
For all the latest information about our services during the pandemic please visit our coronavirus web section.