One provider for contraception and sexual health services
03 April 2023 - King's is now the main provider of all sexual health and reproductive services in Bromley from 3 April 2023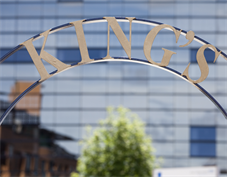 From today (3 April 2023), sexual health and reproductive services at Beckenham Beacon will transfer into a single service. This new integrated service will be provided by King's College Hospital NHS Foundation Trust.
Under previous arrangements at Beckenham Beacon, we already provided the sexual health service (Genito-Urinary Medicine Clinic). The Contraception clinic was provided by Bromley Healthcare. The move to a single service and provider will mean a 'one stop shop' for all sexual health and contraception needs through one clinic.
As part of these changes King's will also be delivering services from Orpington Health and Wellbeing Centre and Mottingham Clinic.
What this means for you
If you have appointment booked through Bromley Healthcare, your appointment will still take place in the same location, but there may be a change to the date or time of your appointment. If there is a need to change your appointment every effort will be made to keep it as close to your original booking as possible.
Further information
If you have any questions regarding the new service and what it means for your care, please contact the Beckenham Beacon service by email: [email protected].