#NewProfilePic for June 2023
01 June 2023 - Every month, a different member of staff will be our #NewProfilePic on social media.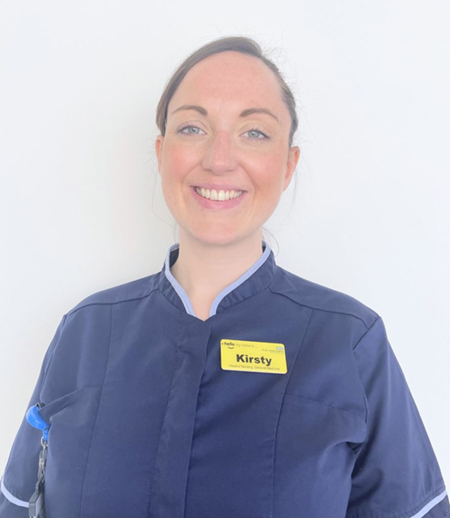 This month's new profile picture features Kirsty Fulton, the Senior Head of Nursing General Medicine at the Princess Royal University Hospital. Kirsty first joined King's in 2002 as Head of Nursing. She said: "I was made to feel really welcome at King's, and I love the diversity in the teams we have."
What makes the role special to you?
I really want to make a difference to the staff and patients. I work with some excellent people and love that I get to lead and guide them in their roles. I am truly passionate about ensuring patients get the best care possible, and working together as a team makes that easier.
Are there any memorable moments in your role? 
I have met some wonderful relatives and patients, not always in the best circumstances, but we can always learn from their experiences to make improvements. I met a 96-year-old lady who had so much insight into how we can improve things for future patients. Her husband had passed away and she left me his order of service. It was so lovely to listen to her tell us some hilarious stories about his life. 
June is Pride Month. Why is this important to mark, and what does this mean to you and the patients you care for? 
I always feel that we encourage an inclusive and diverse workforce and environment for our patients. It is so important that staff and patients are made to feel comfortable regardless of their sexual orientation or gender. I am openly gay and have never felt discriminated against, and all staff and patients should feel the same way.