#NewProfilePic for August 2023
01 August 2023 - Every month, a different member of staff will be our #NewProfilePic on social media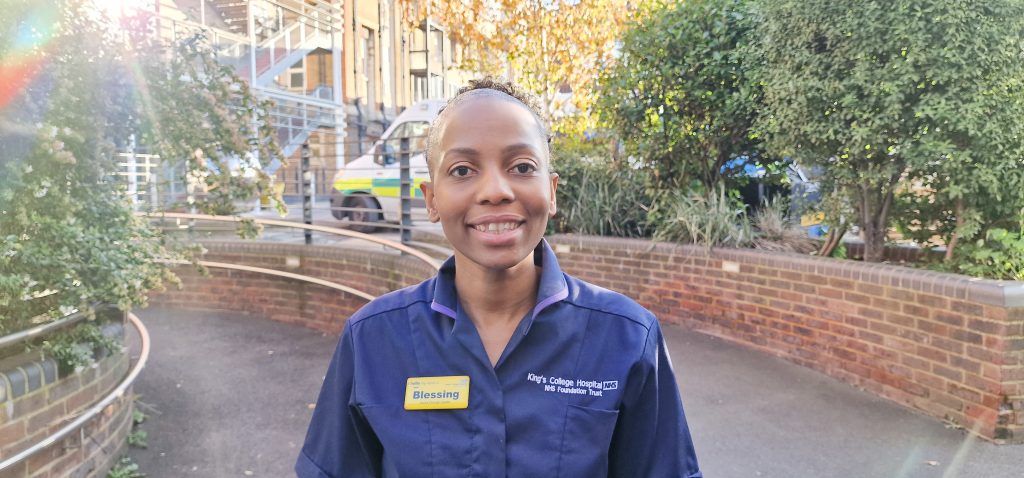 Our new staff profile for August 2023 is Blessing Murimbarimba, who is the Trust's Project Lead Nurse, Pharmacy Medicines Supply Chain and Operations.
What do you do at King's and how long have you worked here?
"I am the project lead nurse for the Omnicell implementation at King's. For those of you that aren't aware, Omnicells are electronic medicine storage cabinets which will be located in the majority of inpatient ward locations in the Trust.
"I have worked within the Trust for 10 years in various roles as a health care assistant, a surgical nurse, nurse change leader up to my current role. My current role is vastly different to other roles I have previously done. In this role I have the opportunity to work with the Capital Estates team, the IT team, the Omnicell and Epic teams as well as the nursing and pharmacy teams of course."
What do you enjoy about your role?
"What I enjoy most about my role is being part of a diverse multidisciplinary team working towards the improvement of the services we provide to our patients. Being a nurse there is also always a patient facing element to the role. The "L" in our Trust BOLD vision is being 'Leaders in Research, Innovation and Education' – providing the best teaching, and bringing new treatments and technologies to patients. Being part of a project that is working towards this vision makes me proud to be part of Team King's.