New Director of Equality, Diversity and Inclusion at King's
26 April 2023 - Bernadette Thompson OBE has been appointed as the new Director of Equality, Diversity and Inclusion (EDI) at King's College Hospital NHS Foundation Trust.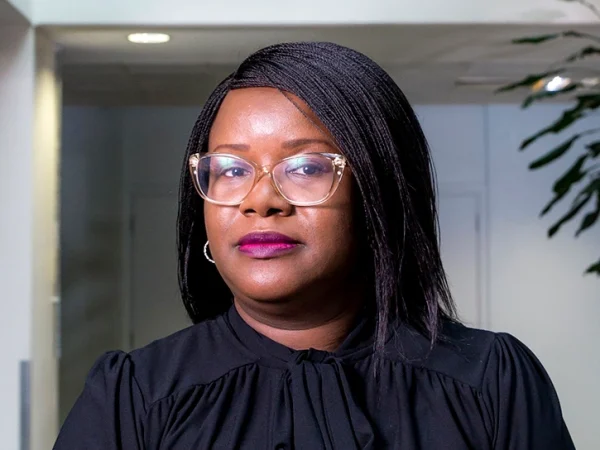 Bernadette will join the Trust later this year from Barts Health NHS Trust, where she currently holds the role of Associate Director of Inclusion.
As Director of EDI at King's, Bernadette will report directly to Trust Chief Executive Professor Clive Kay, and help drive the organisation's ambitious EDI agenda, as set out in the Trust's Roadmap to Inclusion published last year.
Bernadette brings a wealth of experience to this key senior leadership role, having spent over 20 years working in a number of Government departments and agencies, before joining Barts in 2021.
For five years, Bernadette co-chaired the Race to the Top G6/7 Network, which helps Black, Asian and Minority Ethnic (BAME) Civil Service colleagues thrive and progress, and address BAME under-representation in Government.
She is also a Different Woman Ambassador, advocating for a more inclusive gender agenda, and amplifying the voices for women of colour. Most recently, Bernadette received an OBE for services to diversity and inclusion.
Professor Clive Kay, Chief Executive, welcomed Bernadette's appointment. He said:
"I am looking forward to Bernadette joining the team here at King's, and supporting our drive to put diversity, equality and inclusion at the heart of everything we do. Bernadette will help us build on the work we have already done to create a culture that truly champions inclusion for the benefit of staff, patients, and our local communities."
Bernadette said:
"I am absolutely delighted to have been appointed to lead the equality, diversity and inclusion work at King's. The team at King's have committed to a bold and ambitious EDI agenda, and I can't wait to get started, so I can play my part in creating a truly inclusive culture at the Trust."
Bernadette's start date at King's will be confirmed in due course.