King's transplant patient wins silver at the World Transplant Games
18 May 2023 - Andy Taylor bags a silver medal for Team GB in Australia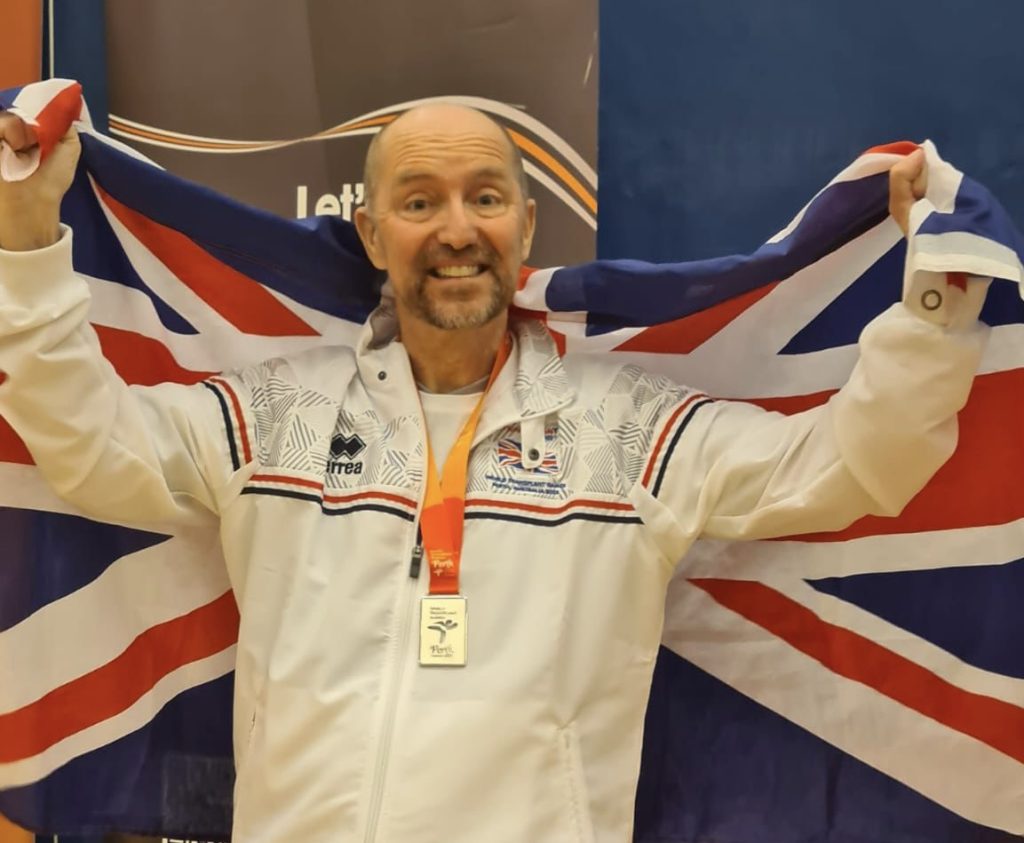 Seven years after a kidney and liver transplant at King's, Andy Taylor is celebrating a silver medal for Team GB at the 2023 World Transplant Games in Australia.
The 57-year-old from Watford has Polycystic Kidney Disease, a hereditary condition which can lead to kidney failure. He spent two years on dialysis before getting a call from King's College Hospital to come in for a kidney and liver transplant. Andy, a father of two, said: "I will never forget the moment the call came. When I woke from 12 hours of surgery, I was so grateful to my donor, their family, and the amazing team at King's who transformed my life.
"My father was an international athlete and kidney transplant recipient, and I always saw playing sport as an important part of my recovery. But in those early days after transplant surgery, learning to walk again was my biggest challenge. Gradually I built my strength back up, and I felt I was ready to follow in my father's footsteps and take on the World Transplant Games."
Andy competed in his first British Transplant Games in 2019, winning gold in the men's doubles badminton and silver in men's table tennis. He has since further competed in the British Transplant Games and the European Transplant Games in 2022, and this year he achieved a silver medal at the World Transplant Games, along with his badminton doubles partner and fellow kidney transplant recipient Vincent Mayne.
Andy's next goal is the World Transplant Games in Dresden in 2025. He said: "You have to have a positive mindset, and I'm determined to do everything I can to honour the memory of my donor. Their amazing gifts and generosity transformed my life! I encourage everyone to discuss their organ donation wishes with their friends and loved ones. Your family won't know how you feel about organ donation unless you talk about it."