King's short-listed for Trust of the Year in HSJ Award nominations
14 August 2023 - The Trust is also short-listed for a number of other awards, including in the Medicines, Pharmacy & Prescribing Initiative of the Year category for its Outpatient Parenteral Antimicrobial Therapy (OPAT) service.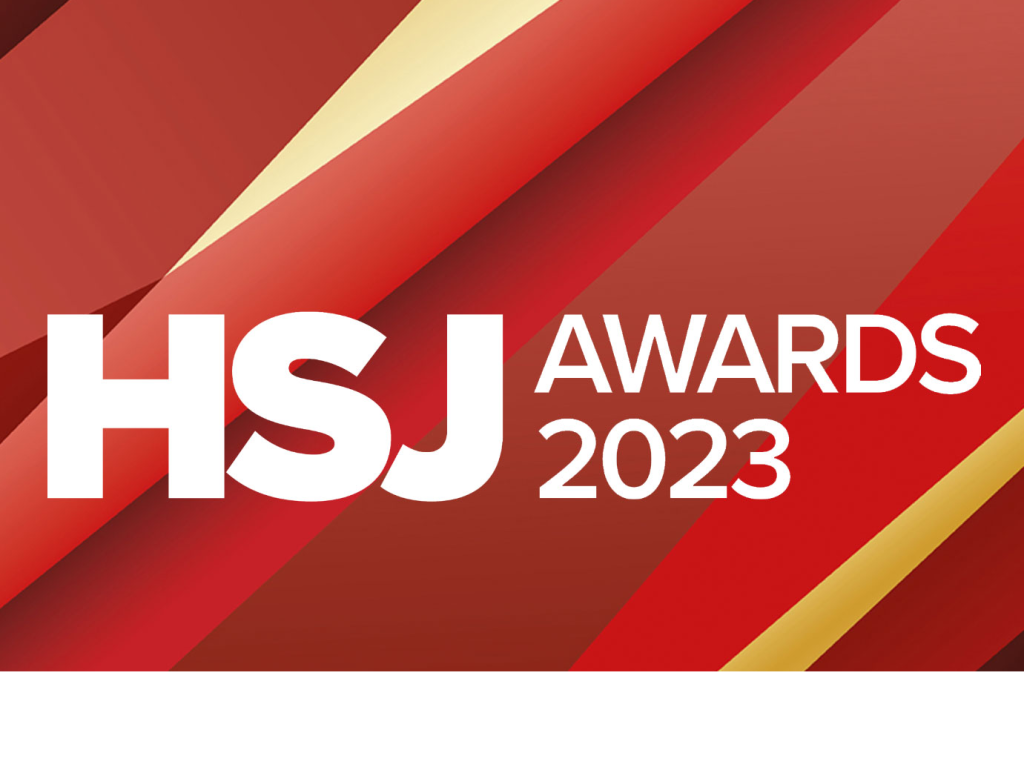 We are delighted to announce that the Trust has been short-listed for Trust of the Year in the 2023 Health Service Journal (HSJ) Award nominations. The HSJ Awards recognise outstanding contributions to healthcare.
The Trust has also been short-listed in further categories including in the:
Medicines, Pharmacy & Prescribing Initiative of the Year category thanks to the innovative work of our Outpatient Parenteral Antimicrobial Therapy (OPAT) team
Towards Net Zero Award for our Anaesthetic gas waste reduction project
Workforce Initiative of The Year category in recognition of the Implementation of SIFE (Supporting Information From Employer) pathway to support Internationally Educated Nurses to complete the NMC registration
NHS Race Equality Award for helping Internationally Educated Nurses working in the UK as Unregistered Practitioners to regain their professional identity, and
HSJ Partnership award category for the UK's first fully crash tested transport trolley for critically ill neonates led by KFM, SLE and Vanguard.
The Trust of the Year nomination reflects a positive year for King's, with waiting lists for elective care and diagnostic tests amongst the shortest nationally, and the Trust's leadership arrangements upgraded to 'Good' (from 'Requires Improvement') by the Care Quality Commission (CQC) in February this year. King's has also significantly increased its research output, with 33, 288 people recruited into 239 clinical trials during 2022/23.
Among other shortlisted award entries, the Outpatient Parenteral Antimicrobial Therapy (OPAT) service at King's in nominated in the Medicines, Pharmacy & Prescribing Initiative of the Year category. The OPAT service provides home-care for patients who need antibiotics and other medicines administered through a vein. Over the past year, the OPAT service has grown from strength to strength, and the multi-disciplinary team have reduced average length of stay for patients, and reduced health inequalities, through closer collaboration with neighbouring Trusts and community health providers.
Professor Clive Kay, Chief Executive of the Trust, welcomed the HSJ Award nominations announced today. He said:
"We are delighted to be short-listed for Trust of the Year, and the progress we have made in recent years is down to the extraordinary efforts of our staff, plus the superb support we continue to receive from our partners and key stakeholders. We are up against a number of excellent organisations in this category, which is further evidence of the positive work we are doing here at the Trust.
"Our teams continue to innovate for the benefit of patients, so I am equally delighted to see the work of many of our other services recognised in the short-listed nominations announced today. These are vital services, including being rated highly by the many patients who access them – so this recognition is richly deserved."
The award winners for all categories will be announced at the HSJ 2023 awards ceremony on 16 November 2023. For more information, visit the HSJ Awards 2023 website.
Notes to Editor:
We're also celebrating nominations for other local activity, including:
Opt-out Blood-borne Virus (BBV) Testing in South London Emergency Departments in South London Trusts, South East London ICB, South West London ICB and South London Office of Specialised Services as Acute sector innovation of the year
London Asthma Decision Support Tool (LADS) in North West London ICS, South East London ICS, Imperial College Health Partners and Vizify in the Data-driven Transformation award, and
Early Intervention Eating Disorders (FREED) National Spread Programme at Health Innovation Network for South London, Academic Health Science Network, South London and Maudsley FT and Kings College London as Mental Health innovation of the year.