King's Preceptorship programme awarded Quality Mark
10 March 2023 - King's is the first NHS Trust in England to receive the mark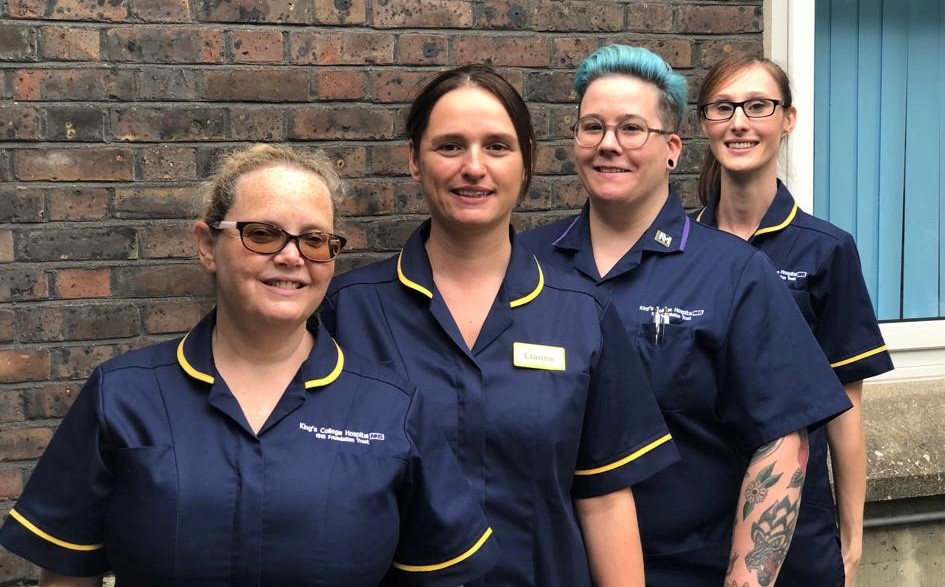 King's College Hospital NHS Foundation Trust has become the first NHS Trust in England to be awarded the National Preceptorship Interim Quality Mark.
Preceptorship provides a period of guidance and support for newly registered Nurses as they transition from student to professional.
The Quality Mark is the national gold standard and was created in October 2022 when NHS England introduced the new national Preceptorship framework for Nursing, which NHS Trusts now use to benchmark themselves against.
Speaking of the award, Joanne Poulter, Matron for Education and Preceptorship at King's, said: "We became aware of the new framework in June 2022 and we had a short period of time to get ready.
"In preparation, we launched the Preceptorship forums, designed and delivered the Preceptorship masterclasses, implemented a second programme specifically for newly-registered internationally educated nurses and aligned our Preceptorship Policy to the national standard.
"To win the award we submitted an application to the London regional Preceptorship team and the national Preceptorship team. I'm pleased to say that we passed both assessments."
The Preceptorship Programme supports staff to develop knowledge and skills to ensure they can work as confident and competent practitioners. King's recognises the importance of valuing and investing in continuous professional development to ensure staff are committed to developing their future careers.
Currently, King's offers Preceptorship in every clinical division at the Trust and the team place an emphasis on caring for all new nurses into the Trust and providing a supportive space for nurses to grow and learn.
The Preceptorship team hope that being awarded the Quality Mark will help them attract new nurses to the Trust, and ensure that the nurses remain at King's during their career.
"We're absolutely delighted to be awarded the Quality Mark," Joanne said. "Everyone in the team has worked really hard to get to where we are right now.
"It's nice, as a team, to have something tangible to reflect the hard work we put in day-to-day and it's great to be recognised on a national stage."
The team will now present their success at the Royal College of Nursing Education Forum National Conference in April.
More information about the Preceptorship Programme at King's can be found here.
Congratulations, team!