King's nursing teams shortlisted for awards
03 August 2021 - Our MSK Pain Team and Surgical Ambulatory & Assessment Unit are up for Nursing Times awards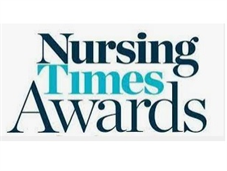 Two of the brilliant nursing teams at King's have been shortlisted for this year's Nursing Times awards. The MSK Pain Service at Queen Mary's Hospital in Sidcup has been shortlisted for the Patient Safety Improvement award, and the Surgical Ambulatory & Assessment Unit at the Princess Royal University Hospital (PRUH) has been shortlisted in the Surgical Nursing category.
Janice Allen, Head of Surgery for Nursing and Women's Health, said, "The MSK Pain Service thoroughly deserves this recognition for the remarkable work they do for patients with chronic pain. This is the second time they have been shortlisted for a Nursing Times award. They won their category the first time, so to win a second award would be a great achievement."
The Surgical Ambulatory & Assessment Unit was set up in response to the first COVID surge in order to facilitate emergency surgery during this time. The unit has gone from strength to strength and is now an invaluable part of the emergency surgical pathway at the PRUH. The surgical and nursing teams have worked closely together to develop the unit and this is evident in their success. Being nominated for this award is testament to their hard work and dedication, and they deserve to win."
The winners will be announced at a ceremony in London on 27 October 2021.