King's consultant neurosurgeon and patient reminisce on using the violin to help surgery
01 August 2023 - Professor Keyoumars Ashkan and Dagmar Ingeborg Turner reunite, three years after making world-wide headlines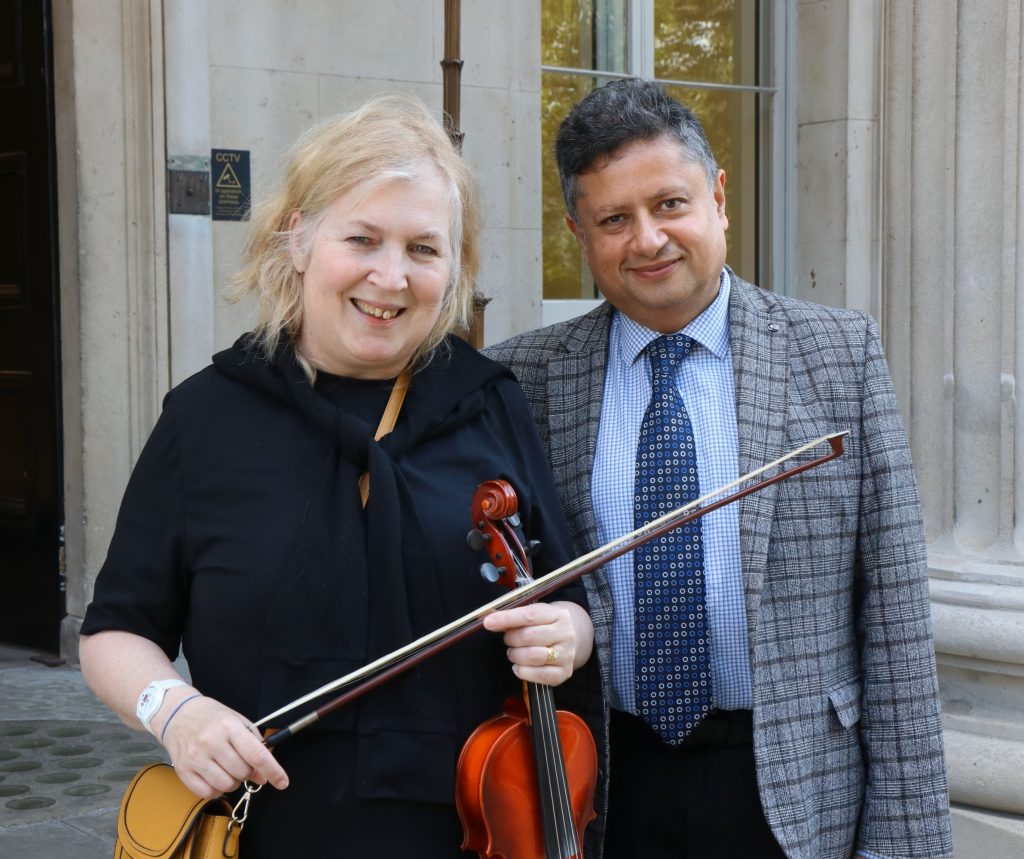 Back in 2020, Professor Ashkan and the team woke violinist Dagmar Ingeborg Turner during the operation to play the violin, acting as a guide to ensure no damage was caused to the crucial areas of the brain that controlled her delicate hand movements.
Prof Ashkan explained:
"Dagmar had expressed it was vital that we preserve her ability to play the violin, and as doctors we're always wanting to advance science to improve the quality of our patients' lives.
"I am truly honoured, and grateful to Dagmar, to have had the opportunity to perform surgery in this way."
The pair reunited as they visited their appearance in a new exhibition at London's Hunterian Museum on the power of surgery; Transforming Lives.