King's College Hospital lights up pink and blue to mark Baby Loss Awareness Week
17 October 2023 - King's supports Baby Loss Awareness Week, which ran from 9-15 October 2023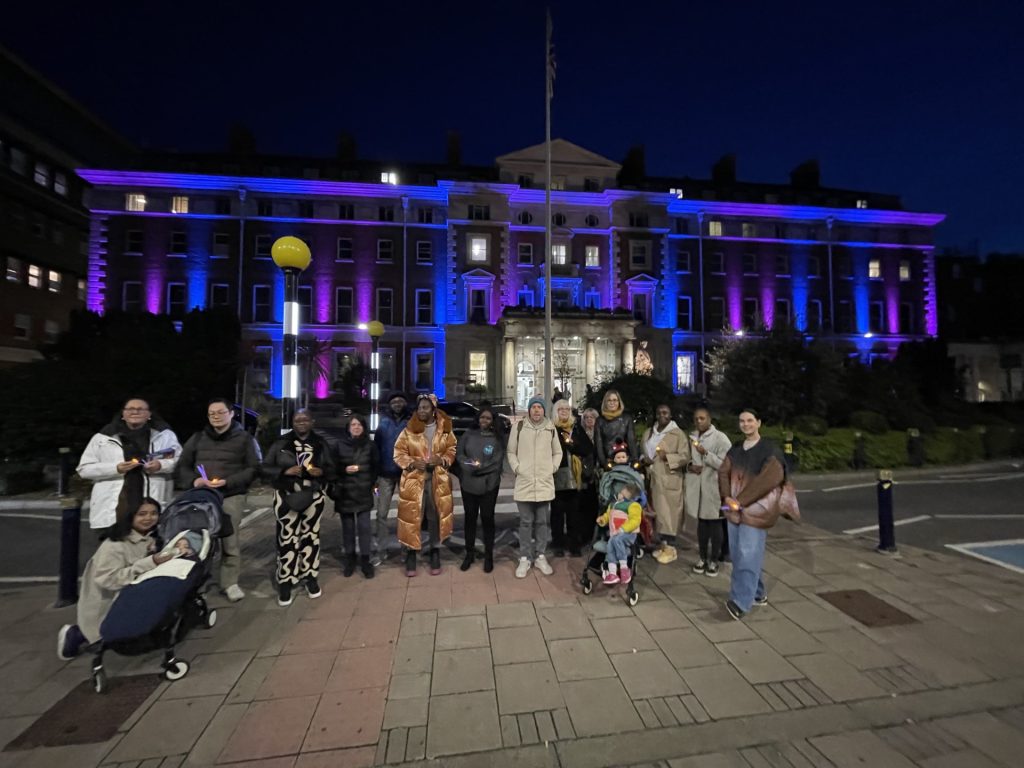 King's College Hospital recently honoured national Baby Loss Awareness Week when, all across the British isles, families, staff, volunteers and local communities came together to remember and commemorate much-loved and missed babies.
King's was included alongside other buildings and landmarks which turned pink and blue around the four nations during Baby Loss Awareness Week. The Trust also held awareness raising activities across its hospitals throughout the week, including a Walk of Light event in Ruskin Park, Denmark Hill, on Sunday 15 October 2023, followed by a memorial service at St Luke's Chapel at King's College Hospital.
Information and support at King's College Hospital for bereaved parents or families is available by calling 020 3299 3426 or emailing [email protected].
Alternatively, those affected can also visit the Baby Loss Awareness Week website.