Gaming gift will help brighten stay for King's patients
14 November 2023 - ICU and Liver patients at King's College Hospital are to benefit from the legacy of a gaming fan and former patient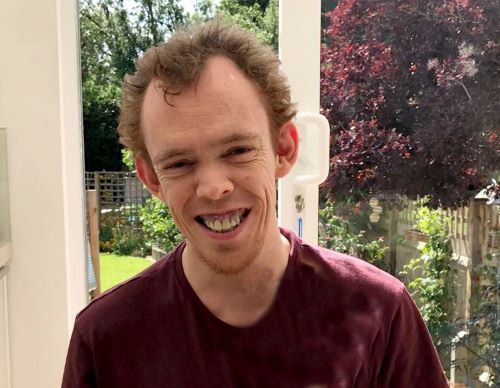 Three hand-held gaming consoles have been funded by the charity Gaming the Mind to keep younger patients entertained during their stay in hospital. King's College Hospital staff applied for funding in memory of Jonathan Carroll, an avid gamer, life-long Dulwich resident and King's College Hospital patient, who sadly passed away in April 2023 at the age of 41.
Paul McKie, specialist social worker (Liver Transplant) at our Denmark Hill site, explained: "Jonathan had Alagille syndrome, a genetic condition affecting the liver, and as a result he spent over 12 months with us at King's College Hospital receiving care and treatment. He found the use of a handheld console a distraction and help when he was pretty much confined to the ward through ill-health and unable to go home.
"When Jonathan was with us, he enjoyed playing on gaming consoles as a way to break the boredom. There is clear evidence that gaming can help reduce patients' stress and anxiety during a hospital stay, and we felt that helping to keep other people entertained would be a wonderful tribute to Jonathan.
"Jonathan's gaming avatar has also been made into a sticker attached to each gaming console, in Jonathan's memory."
Jonathan's mother, Marilyn Kanes, added: "Despite constantly battling medical problems, Jonathan stayed amazingly cheerful and always had a smile. Games were his life support system, particularly during prolonged periods in hospital. They brought him so much fun and enjoyment, and it is wonderful to think that other patients at King's College Hospital will now be able to share something he loved so much."