Experts gather at King's for world-leading endoscopy conference
10 November 2023 - King's Live 2023 ran from 9 – 10 November 2023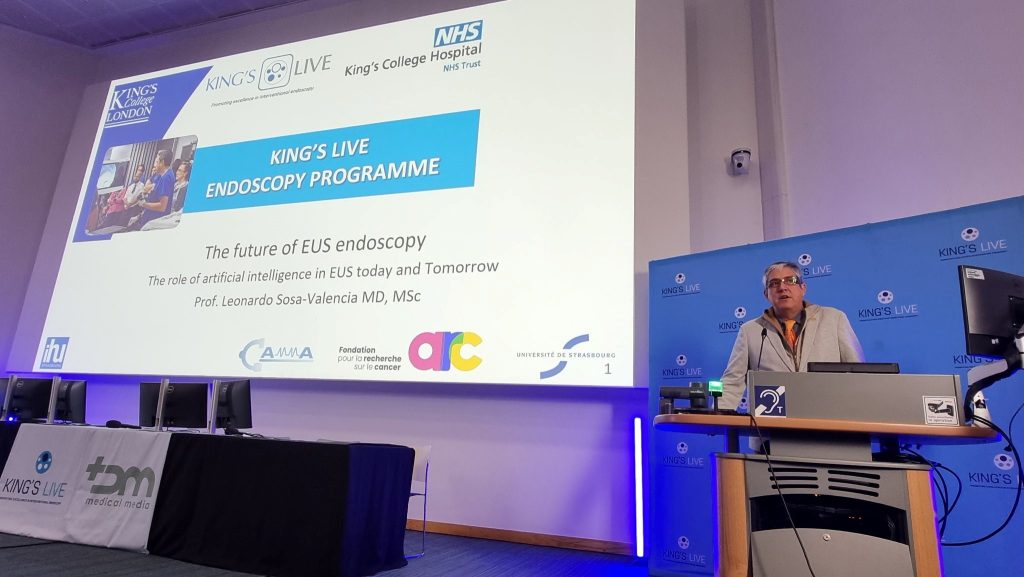 Specialist doctors using endoscopy techniques to investigate and diagnose problems in the digestive system, including potential bowel cancers, came together at King's College Hospital this week for King's Live 2023.
The annual event brings together experts from across the UK and around the world to discuss the latest developments in endoscopic diagnosis, such as the use of artificial intelligence (AI) and robotic endoscopy, and best clinical practice.
The event at King's this week was attended by around 400 clinicians, who observed live-streamed endoscopy demonstrations, and took part in training courses.
Mr Amyn Haji, course convenor and Clinical Director in Surgery at King's College Hospital, said:
"We are delighted to have hosted this prestigious conference. It was a great opportunity to shine a light on innovative endoscopic services and techniques which could change patients' lives. We hope the event will help inspire the next generation of health professionals to continue to push the boundaries and transform patient care."