Enhanced COVID-19 testing in Lambeth and Wandsworth
16 April 2021 - People living in, working in or travelling through Lambeth and Wandsworth are asked to take a COVID-19 PCR test.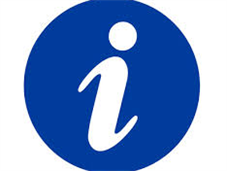 Visit the GOV.UK website for more information about surge testing in Lambeth and Wandsworth.
Tests can be accessed at the following locations. Please check the GOV.UK website for up-to-date information before travelling:
Home testing
Everyone over the age of 11 who lives, works or travels through Lambeth and Wandsworth can order a home delivery of a PCR test as part of the variant of concern surge testing in the boroughs.
Individuals should select the option "My local council or health protection team has asked me to get a test, even though I do not have symptoms" when asked why they are requesting a test.
Completed test kits should be returned to community collection points so that they can be processed as part of the surge testing operation. Please do not return these test kits by post.
Sites where you can get tested, pick up home PCR test kits and return completed home PCR tests
You do not need to book to take a PCR test, pick up home test kits or drop off completed home tests.
Sites where you can get tested in person, but cannot pick up or drop off home PCR kits
No booking required.
Sites where you can get tested in person only – must be booked via GOV.UK