Celebrating the Coronation at King's
04 May 2023 - King's kicks off the celebrations with a special Coronation high tea for patients, and sweet treats for staff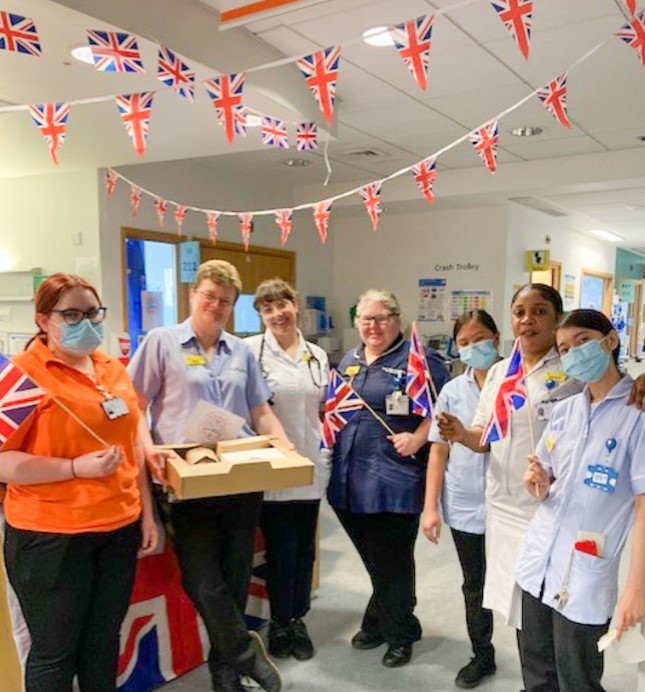 This weekend, the Coronation of His Majesty The King will take place on Saturday 6 May. King Charles III will be crowned alongside The Queen Consort, Camilla.
The extended bank holiday weekend sees us celebrating this historic moment at King's, and we will be proudly raising special Coronation flags at King's College Hospital, Princess Royal University Hospital (PRUH) and Orpington Hospital on Friday 5 May 2023.
On Saturday, 6 May, patients being treated on our wards at King's, PRUH and Orpington Hospitals will be treated to a high tea to mark the Coronation, and we will be distributing some sweet treat hampers to our staff and volunteers as well.
King's has a long and proud association with The King, and His Majesty visited King's College Hospital as recently as 2013 and 2017. The Queen Consort, Camilla, was also born at King's in July 1947.
Throughout the bank holiday weekend, King's will be taking a trip down memory lane on our social media channels, as we share some images from The King's visits to King's over the years.