Celebrating Black History Month at King's College Hospitals
23 October 2023 - To mark Black History Month, King's College Hospital worked with the Black Cultural Archives to display a large timeline of Black history in the UK.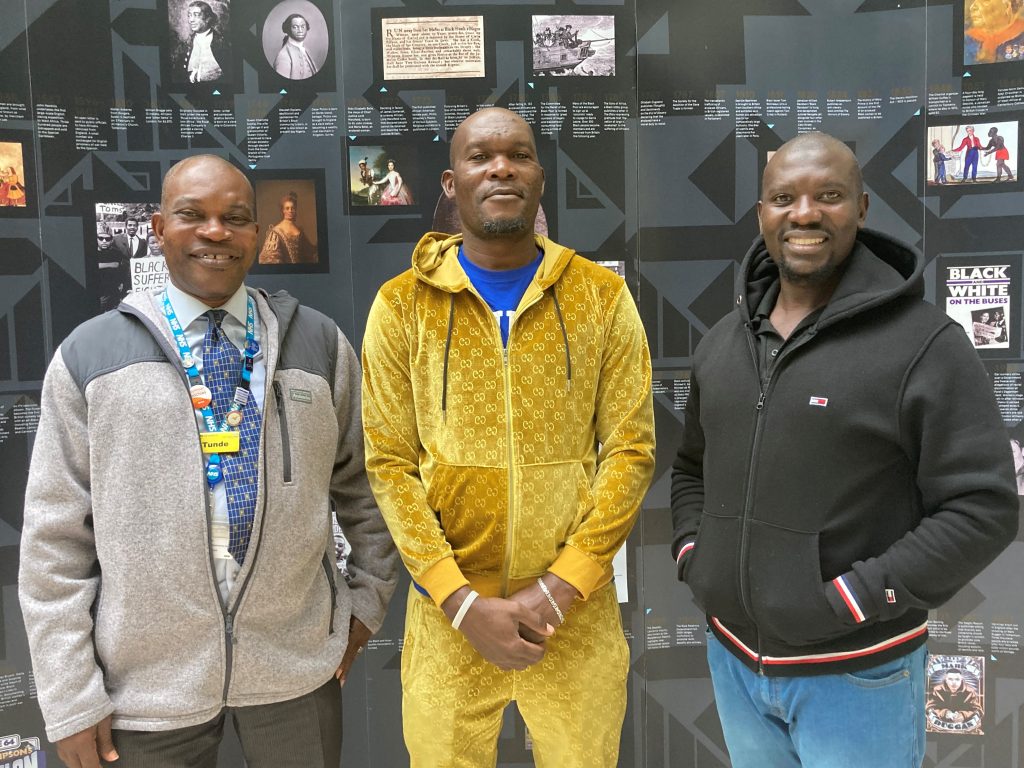 Black History Month occurs in the UK every October, held to celebrate and create awareness of the impact of Black heritage and culture in the UK.
To mark the occasion, King's College Hospital NHS Foundation Trust has worked with the Black Cultural Archives to display a large timeline of Black history in the UK across main public walkways at both the Denmark Hill and the Princess Royal University Hospital sites.
Jo, stopping to view the display on her way to visit her husband in the hospital, commented: "I found the length of time the display goes back to unique, in that it represents so much of our history. It's important recognition of Black stories of power with important, respected figures including military leaders and saints.
"I liked reading the meaningful positive everyday stories, such as the first Black woman police officer. It was also fascinating to see the powerful positions so many Black people have held going all the way back to 100AD. It was a bit of joy and a distraction."
People from African and Caribbean backgrounds have been a fundamental part of British history for centuries. And this year marks the 75th anniversary of the arrival of HMT Empire Windrush in Tilbury, Essex, carrying passengers from the Caribbean to the UK, with many becoming a vital part of the founding NHS workforce.
Looking at the exhibit, Tunde, a King's governor who also works in Risk and Governance said: "The display speaks to your soul. Seeing this makes me proud to be a part of King's College Hospital.
"I even told my 18-year-old son to come look at it – it's important to see positive representation of people like you. It's encouraging to see Black history represented, and a celebration of what Black people have achieved for this country."
Umar and Mustapha also stopped by the Black History Month display when on their way to visit a hospital patient.
Umar said: "It's important that King's represents Black history as it helps to educate people to know its importance and values. The display will help people to learn a lot about Black history – how Black people lived in the United Kingdon and were treated – that was what attracted me to it."
Mustapha added: "I was attracted to the display because, as a Black man, it made me feel included to see other Black people represented for their useful and groundbreaking achievements.
"It's important to show that there's a long and positive history of Black people in the UK – it's inspirational for our young people."
Speaking as he visited the Black History Month display and spoke to staff, Charles Alexander, Chairman of King's College Hospital NHS Foundation Trust said: "This Black History Month exhibit serves as a powerful reminder of the remarkable contributions made by Black individuals throughout history, including in the NHS. Their stories inspire us to ensure equality, diversity and inclusion is at the heart of everything we do at King's."