Annual Members' Meeting: Thursday 30 September
08 September 2021 - The Trust's Annual Members' Meeting is taking place on Thursday 30 September, 6pm to 7.30pm.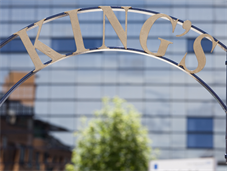 This year's meeting will be held virtually – using Microsoft Teams – and is open to anyone with an interest in the Trust, and the services we provide for patients and local communities.
During the meeting, you will hear from Sir Hugh Taylor, our Chairman and Professor Clive Kay, Chief Executive who will talk about the highlights and challenges of the past 12 months, including our ongoing response to the COVID-19 pandemic.
There will be a talk from Mr Andreas Prachalias, Consultant Liver Surgeon, about the important work of his team during the pandemic. There will also be a short update from Jane Allberry, our Lead Governor.
At the meeting, there will also be an opportunity to put a question to the Trust's executive team. You can either submit a question in advance by emailing [email protected] – or you can submit your question during the meeting using the online Q&A function.
How to join the meeting
There is no need to book, and you can join the event from anywhere – on a computer, tablet or a smartphone. You just need to make sure you are connected to the internet.
Simply click this video link to join the meeting at 6pm on Thursday 30 September.
Please note: attendees can only join the meeting virtually. You cannot attend the event in person, and there is no facility to watch it in our hospitals.
For further information, please contact the Foundation Trust Office on [email protected]